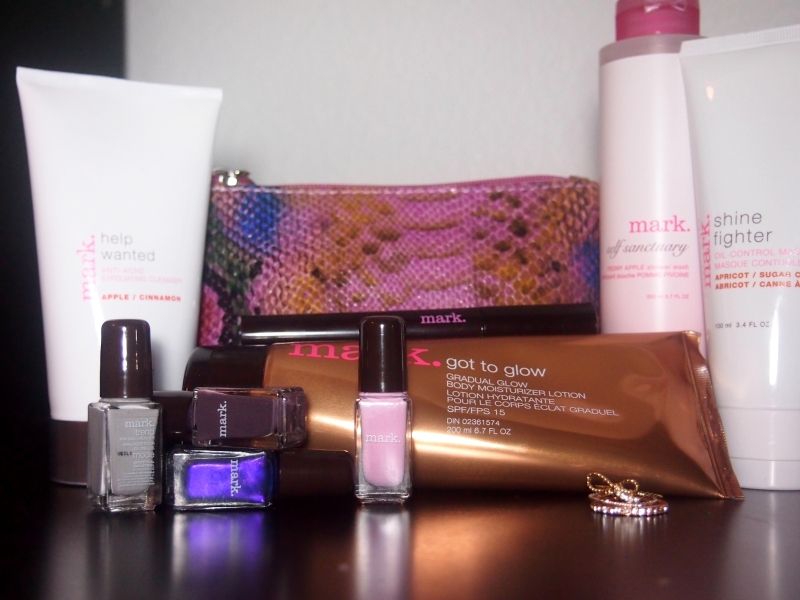 I ordered from my mom a few weeks ago. I mainly wanted the Shine Fighter, mascara, and the rings (which were a rep. preview. Shhhh), but then she showed me these little sets that were sooo cheap, and I am a sucker. I don't do hauls/buys too often, I honestly don't shop that much anymore.


First Set - $6 each (I ordered two)
Help Wanted: A good smelling exfoliator that I had been searching for. It's normally $10 on it's own!
Self Sanctuary: Body wash that I am loving! It smells so nice, and luxurious.
Got To Glow: The one thing in this set that I will probably not use. I may try it out, but the unused one will probably be regifted to someone.
Shine Fighter
My love =) I will do a review on this little oil control mask.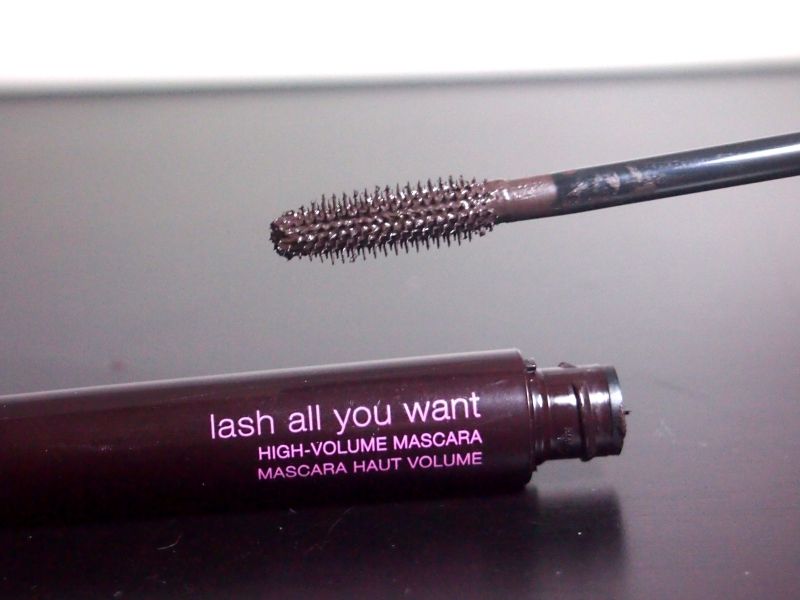 Lash All You Want Mascara
I normally use Avon mascara, it really does wonders for my lashes, but I figured I could give the Mark one a spin. I haven't tried it yet, but it does smell like dirt, literally. There was an Avon one that smelled the exact same as this. Not sure how I feel about that,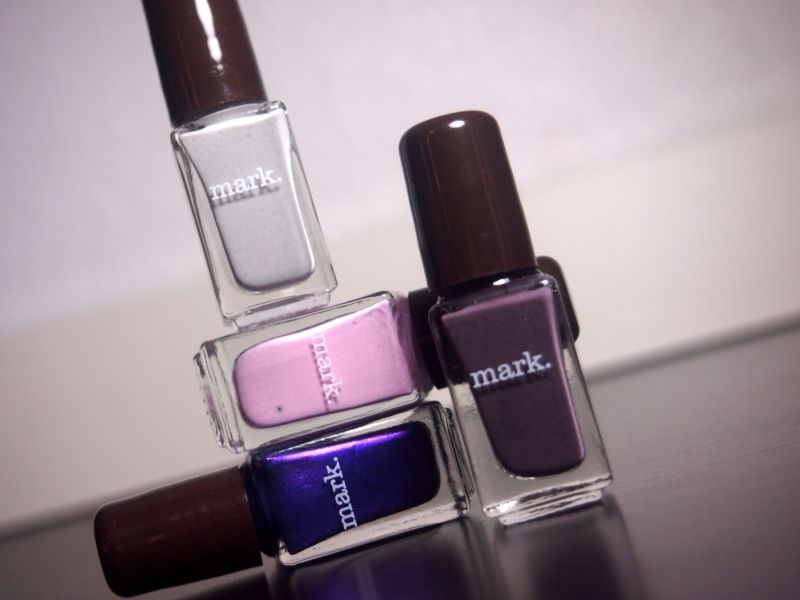 Nail Polish
This is a second set that cost $7. The pouch in the first picture came with it. These were discontinued and I was jealous that my mom got them and I didn't. I was happy to find it.
Industrial - Grey
Steel Plum - Muted purple
Violet Daze - Duo-chromey purple
Tickled Pink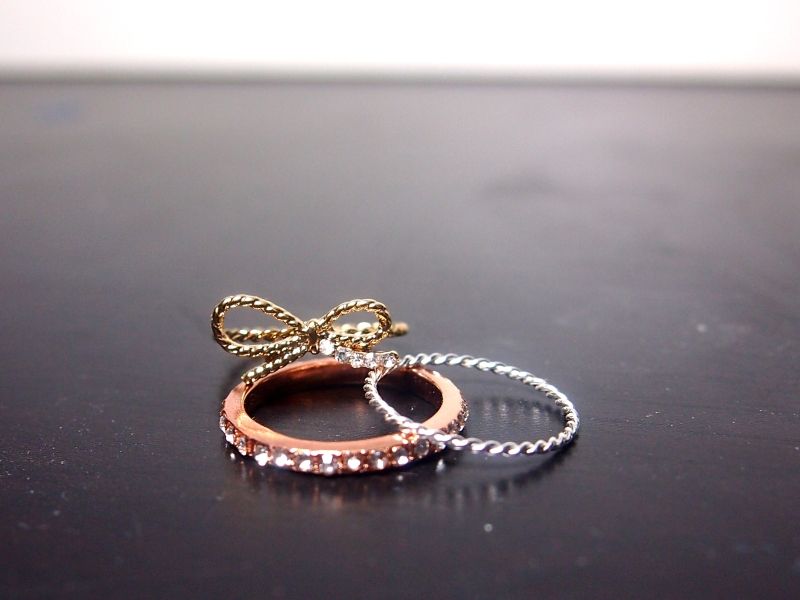 Rings
They come in a set of three, and I'm not going to lie, they feel cheap. I looked up the price, they
cost $16
. I think that's a bit much for the quality. That's honestly how a lot of Avon's fashion items work. Especially their shoes. I got them at a reduced price, and would never pay full price for them. They are cute though, don't get me wrong.
Would you ever order from a catalog? How do you feel about not knowing the quality of an item, or more importantly, how a product like a body wash smells?