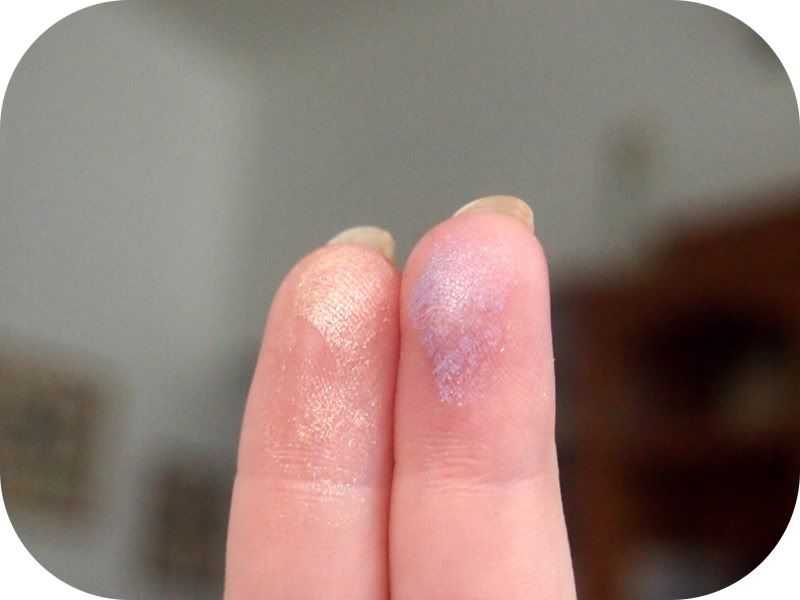 Bronzetone and Enchanted Lilac
The colors are beautiful, Bronzetone is a pale orange loaded with shimmer! Enchanted Lilac is a lilac (shocker) which is also loaded with shimmer. Opacity is ok on both, they're not very pigmented but they are buildable.
The packaging is the weirdest one that I've seen. What is with the opening? Does anyone know what the most efficient way of getting the powder out of the container? I assume it's meant to be swirled around in the lid, but I can't imagine it would be effected when the powder starts to run low with how the top of the container is made. The top has to come off somehow. Staying power is a bit meh. It's not the best, but not the worse.
These eye shadows are a whopping $7.00 off sale for 1.8g/0.6oz each. Outrageous! So not worth it, in my opinion. I bought mine when they were on sale. Are they worth the price? Not in the slightest.
Product link
.